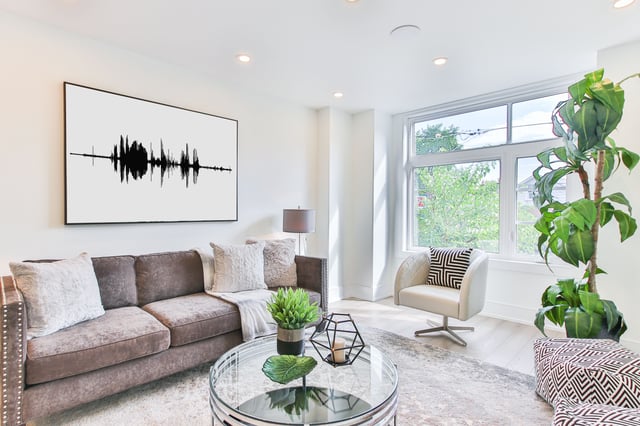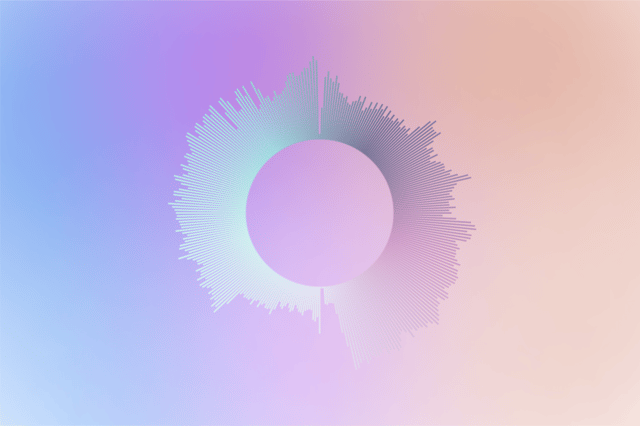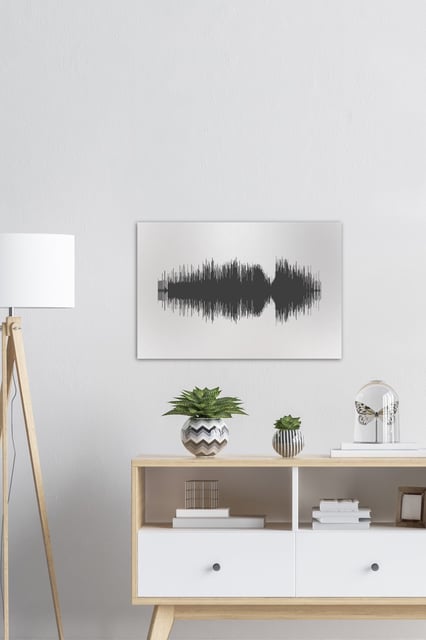 Sound Wave Art - Printed on Poster
Product information
Starting from $21.90
Free Shipping
Free international shipping is included with all print orders
Description
Immerse yourself in a new form of expression with our Personalized Sound Wave Art Poster. This unique product allows you to convert audio to a waveform image, transforming your favorite song or memorable audio into a striking piece of wave art.
Upload an audio file or select a Spotify song, and our intuitive platform will convert your audio into a captivating sound wave art. From there, you can harness our user-friendly design tool to customize your sound wave poster. Choose from an array of colors, styles, and sizes, creating a personalized piece of wave art that perfectly encapsulates your audio choice.
Once you're satisfied with your design, we print it on high-quality, durable poster material. The end result is a visually engaging, conversation-starting sound wave art poster that's perfect for your home, office, or as a thoughtful gift.
Highlights
Convert audio to waveform image with any audio file or Spotify song

Customizable sound wave art design options

Printed on high-quality, durable poster material

Perfect for home decor, office spaces, or as a unique gift
Material Features
Printed on archival museum-quality paper that is perfect for art enthusiasts

The 250 gsm/ 110lb paper is perfect for fine art, designed to last for years without losing its original beauty. Our matte paper is uncoated and natural white (off-white).

With alkaline papermaking technology, this poster is acid-free, meaning the pH of the pulp that is used to form the paper is above 7 (neutral). The paper is also buffered with an alkaline reserve, such as calcium carbonate, to neutralize acid compounds absorbed from the atmosphere or formed through natural aging. This ensures that your poster will last many years without any yellowing or discoloration.

Our poster is free from or low in OBA (optical brightener additives). This ensures that the natural white color of the paper remains consistent under different lighting conditions. In contrast, the color of papers that contain optical brighteners can shift depending on the light source. Additionally, the color of OBA-free paper remains more consistent over time so that you can enjoy the poster for years without any shifts.

We use FSC-certified paper or equivalent certifications depending on regional availability. It's better for the people and the planet.

Each poster is shipped in robust packaging, ensuring it arrives safe and secure.
Experience the magic of visualizing music with our Personalized Sound Wave Art Poster. Order today and let your walls resonate with your favorite sounds, transformed into a stunning work of art.
Reviews
Fantastic Fun…amazing customer service
5 out of 5 stars
10 stars. What a fantastic fun way to make a gift! ALSO, the customer service was fast and extremely helpful. Somehow I jumbled up my audio and qr codes for multiple images, had already printed them on metal and needed it fixed asap. Through the chat they were able to identify the issues, and fix them within minutes. Super friendly and helpful. Credits to my account for any inconvenience, my fault or otherwise? Check. I will use them again and recommend to friends.
Birthday gift for my partner
5 out of 5 stars
I had been looking for a special gift for my partner's birthday, and this website was the perfect solution! The sound wave art I ordered was completely customizable, so I was able to choose a meaningful sound clip and personalize the colors and design. The finished product arrived quickly
Great experience
5 out of 5 stars
Great experience! The tool itself is very much customisable and exactly what we needed for our project. Customer service responded immediately to a specific question from our side. 5 stars.
My daughter was making her dad a Christmas gift today
5 out of 5 stars
My daughter was making her dad a Christmas gift today, she had written a song on the piano and we were able to make individual sound wave art pieces, but wanted to combine them. Couldn't believe someone was actually quick to respond this close to Christmas, but he was immediate to respond and helped us edit our piece until we were happy with it! Amazing customer service and very patient with us as we changed audio from MP4s to MP3s and even offered to help if we needed it. She can't wait to give it to him! Thank you🙏! :) Will definitely be back to create more!